Why Rising Interest Rates Isn't a Reason to Sell Barrick Gold and Other Gold Stocks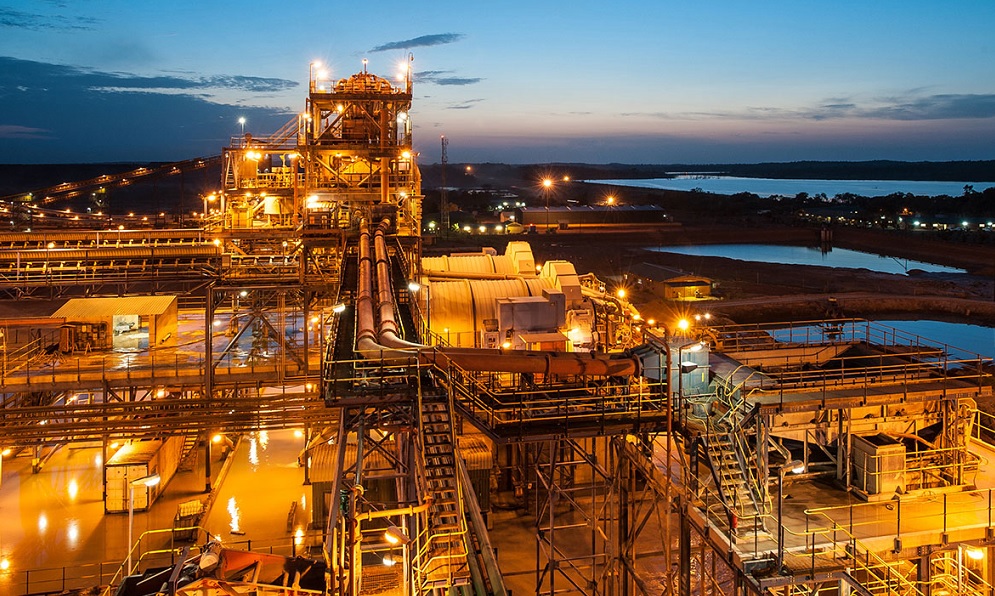 Gold appears to be an unpopular investment option at its current price of over $1,670 an ounce, having fallen almost 7% year-to-date and around 16% from recent highs achieved in March. Central banks around the world have raised interest rates to fight rising inflation. As a result, the value of safe-haven assets such as the US dollar and government rates rose, putting downward pressure on commodity prices such as gold.
Investors hold gold in anticipation of higher prices
However, according to a gold market professional, it is now no time to sell your basic gold holdings, as the Fed made it clear that economic instability was imminent.
Senior Gold Strategist George Milling-Stanley of State Street Global Advisors recently told Kitco News that gold prices could continue to encounter headwinds as long as three sectors of the U.S. economy show resilience, even if the Federal Reserve maintains its aggressive approach to monetary policy.
The gold market is constrained by three factors: relatively robust consumer demand, a reasonably healthy stock market, and strong gains in the US dollar, which is trading around its highest level in more than two decades.
"At the moment, the gold market is not in the driver's seat. Until we see these conditions change, the outlook for gold will remain somewhat limited," he said.
According to Milling-Stanley, the sell-off was minor compared to rallies seen over the past 13 years, even though stock markets have been in continuous decline for much of the year, with the S&P in bearish territory, falling by 21%.
Milling-Stanley said investors are expected to hold on to their top gold holdings despite weak investment demand for much of 2022. This is due to the impending economic collapse caused by rising interest rates.
"Inflation is still at a worrying level, and Powell has made it clear that he's going to have to hurt the economy to bring it down," he said. "We are facing a lot of macro and geopolitical uncertainties and in this environment I would definitely not sell my safe-haven assets. At these prices I would be looking to add to my core position, which I think we are seeing."
According to Milling-Stanley, one of the reasons gold has held critical long-term support at around $1,675 is the prospect of an economic slowdown and recession. On the other hand, Milling-Stanley noted that he doesn't expect gold prices to fall any further, although gold prices may struggle to rise until the end. of the year.
"The selloff in gold we've seen is coming from weaker hands of speculators who thought gold was going to rally to $2,000. We've shaken off a lot of those weaker hands and we're left with investors who cling to core strategic allocations. Those aren't going anywhere," he said. "The world is still a very uncertain place and that's exactly when you want to have some exposure to gold."
Milling-Stanley commented on gold after the Federal Reserve raised interest rates by 75 basis points on Wednesday. The federal funds rate is expected to peak at 4.6% in 2023, as announced by the Central Bank, in line with the sharp rise in rates.
Even so, Milling-Stanley says the most recent economic estimates may not be taken seriously. He said the Fed would continue to raise interest rates until inflation is under control and the Fed has not yet reached its peak of hawkishness.
"Nobody knows where interest rates are going. Powell is right to sound hawkish and keep telling the market that he's going to face inflation and that his 2% target is unconditional. At some point, the market will believe it and that's where the pain comes in," he said.
Barrick Gold share price could rise in the medium term
As gold prices fell, Barrick Gold Corporation (NYSE:GOLD) The stock has fallen about 21% this year, in line with the S&P 500. The gold market drives Barrick's stock price, accounting for more than 90% of the company's revenue.
Ten-year government bond yields in the United States recently hit 3.5%, the highest level in a decade. Energy cost increases and supply chain disruptions are also putting pressure on Barrick's cost base.
Despite this, we believe it is worth exploring Barrick stock despite its recent decline. After a dramatic drop of over 24x levels in the 2020s, the company is selling at around 12x 2022 consensus earnings.
Given the global economic slowdown and heightened macroeconomic uncertainty, gold prices could rise over the medium term. US GDP has shrunk for two quarters and consumer confidence is poor. Concerns have also been raised that Russia, whose military suffered major losses this month, might choose to escalate its conflict with Ukraine. These developments could increase demand for gold, benefiting Barrick Gold, the world's largest gold producer.
Given the quality of its balance sheet in recent years, Barrick stock appears to be in a strong position to weather a potential recession and rising interest rates. After the debt was paid off, the company ended the second quarter with net cash of over $600 million.
Barrick Gold's decision to expand its copper business could boost the company's stock value. The company's revenues represent less than 10% of Barrick's total, although it is growing rapidly. The company said it was on track to exceed its indicative annual copper production ranges of 420-470 million pounds in the second quarter of 2022, with production increasing 25% year-over-year for reach 120 million pounds. Copper consumption is likely to increase in the long term as the global economy moves away from hydrocarbons and towards alternatives such as renewable energy and electric vehicles, both of which are heavily copper-dependent.
Since copper typically coexists with gold in large-scale deposits, Barrick's gold inventory is likely to outperform other copper miners. Despite lower copper prices year-over-year, the company's solid copper production delivered slightly better-than-expected results for Q2 2022, with earnings per share of $0.27, versus 0. $.23 the previous year.
Our price target for Barrick Gold stock is $21, or 40% above the current market price.