What are the strengths of the bear right now for the oil market?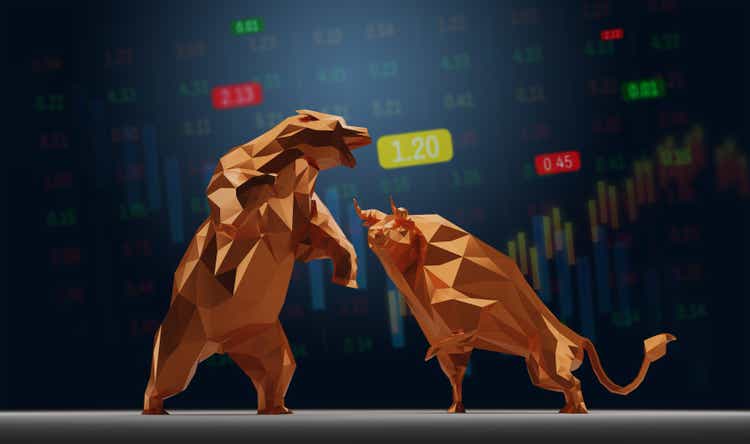 Global oil stocks are falling, oil prices are above $100/bbl, so it's more important than ever to ask the serious questions: what are the bear strengths we need to watch out for now?
On January 9, I wrote a WCTW titled "Post-Mortem". At the time, here are the things I said that could ruin our energy thesis in 2022:
World oil demand.
Rate of decline in non-OPEC and US global production (or, for example, supply).
Growth in shale production in the United States.
Fast forward to today, these 3 variables are still the main drivers of the oil market, but with a new twist. With the invasion of Ukraine by Russia, ex-global OPEC, American production is now on a downward trend. Even in the scenario of a minimal decline in Russian oil production/crude exports, the risk is not upside and therefore no longer a "downside" risk factor.
Instead, we can just focus on global oil demand and US shale production growth. Let's address the demand variable last, so let's first look at shale production in the United States. As the number of fracking gaps increased throughout the year, we have revised the U.S. oil production output upward from 12.2-12.3 million bbl/d to 12.4-12 .5 million bpd. We expect capital spending to pick up in May/June when companies report Q1 results. This increase in capital expenditure is likely due to inflation in maintenance costs, and companies will likely increase capital expenditure slightly to reflect minor output production growth for 2023. As a result, we are seeing an increase output production, but the increase will be moderate.
As for U.S. oil production so far year-to-date, it's been flat, so there's not a massive ramp-up like what we've seen throughout 2017 and 2018.
Moving on to oil demand, there are some signs of fatigue, but nothing to warrant extra caution. For starters, oil futures are currently trading lower thanks to the Shanghai COVID lockdown. The problem going forward for oil bulls is that if China continues with its zero COVID policy, there will likely be more lockdowns to come. The same goes for other Asian countries that have yet to realize that herd immunity is the only way to fend off COVID. For every country that has adopted strict COVID lockdown policies, the end result is a spike in the case of counts, regardless of vaccination rates.
At this point, if you still believe lockdowns work, then you're just delusional. But the problem with oil bulls and oil demand is that as these Asian countries begin to reopen, COVID cases are likely to increase, prompting an over-the-top government response. Although the landscape is early, it is possible that COVID-related blockages will occur, and some non-OECD oil demand figures will be impacted.
While this may help prevent oil prices from climbing well above $125 in the near term, it only delays the inevitable. Once these governments realize that COVID lockdowns aren't working, demand will have a trampoline-like rebound, sending prices even higher down the road.
For now though, if China continues the zero COVID policy, it's a risk to oil demand, and something we need to watch closely.
As for the rest of the global economy, copper prices are doing well, but not very well. You can see that copper tried to make a new high and then pulled back. Depending on how the situation develops over the next few months, this will indicate where the global economy is heading.
Moreover, the copper/gold ratio has started to stagnate, indicating that the growth momentum may be peaking.
And the really worrying chart lately is the inverse of the dollar against WTI:
As you can see, we are currently witnessing one of the largest divergences in history between the dollar and WTI. The combination of a stronger dollar and rising oil prices will hit emerging economies hard. It is therefore more important than ever to keep a close eye on all the global economic figures.
But nothing is better than tracking oil demand than the data itself:
And right now, implied demand for oil is holding up well, and global oil inventories (with the US being the most visible) are still falling.
Again, as things continue to be in favor of the Oil bulls, we need to remain vigilant on all demand variables.
Other possible bear strengths
The agreement between the JCPOA and Iran is now widely expected by the market. If agreed, 70 to 80 million barrels of floating storage (crude and condensate) will be made available to the market. The Brent backwardation will decrease, leading to the liquidation of more hedge funds. It is a bearish factor.
Other US and IEA SPR releases are possible, but as we wrote this weekend, the market is starting to ignore SPR releases, knowing full well that governments have to buy them back later.
Conclusion
Global oil inventories are low, supplies are under control and geopolitical risks are high. As the oil bulls have the wind in their backs, we need to remain vigilant and watch for signs of falling demand. We constantly monitor all variables, but these are the bearish forces in the market today.