The return of Mars Volta with a new song "Blacklight Shine"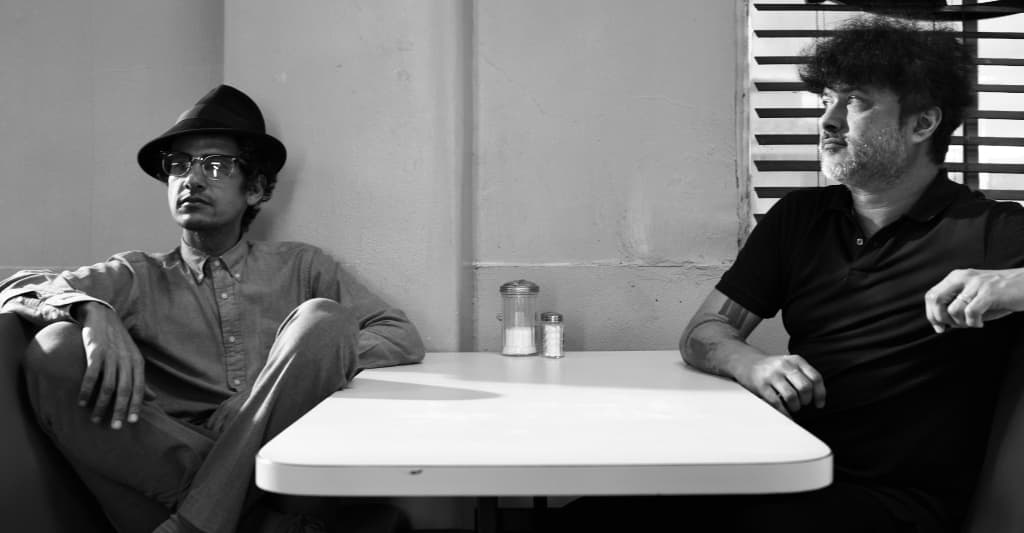 The Mars Volta have shared new single "Blacklight Shine" alongside a short film, marking their first release in over a decade. The band, which includes At The Drive-In duo Omar Rodríguez-López and Cedric Bixler-Zavala, also announced details of an upcoming live tour. Scroll down for dates.
Rumors of Mars Volta's return began last weekend when a mysterious cube appeared in Grand Park in Los Angeles. Once inside, fans were treated to an immersive journey through space where "Blacklight Shine" was heard for the first time. The audio-visual installation, entitled L'YTOME HODORXÍ TELESTERION, will be available digitally from July 1st.
Since his debut in 2003 with Dusted in the Comatorium, The Mars Volta have released six albums. Their most recent project dates back to 2012 Nocturnstile. In 2021, they shared La Realidad De Los Suenosa vinyl box set from the band's back catalog alongside previously unreleased material.
The Mars Volta will be on tour for the first time since 2012 with a host of dates in September and October. The tour will kick off in Dallas, Texas on September 23 and conclude at the Hollywood Palladium in Los Angeles on October 21. Tickets will go on sale this Thursday, June 23.
The Mars Volta will play:
9/23 – The Deep Ellum Factory, Dallas, TX
9/25 – Tabernacle, Atlanta, Georgia
9/27 – Opera House, Philadelphia, Pennsylvania
09/29 – Terminal 5, New York, NY
10/1 – MGM Music Hall at Fenway, Boston, MA
10/3 – Anthem, Washington, DC
10/5 -Massey Hall, Toronto, ON
10/6 – The Royal Oak, Detroit, MI
10/8 – Aragon Ballroom, Chicago, IL
10/11 – The Mission Ballroom, Denver, CO
10/14 – Moore Theater, Seattle, Washington
10/18 – The Warfield, San Francisco, CA
10/21 – Hollywood Palladium, Los Angeles, CA