The Commodities Corner: Ore Wars II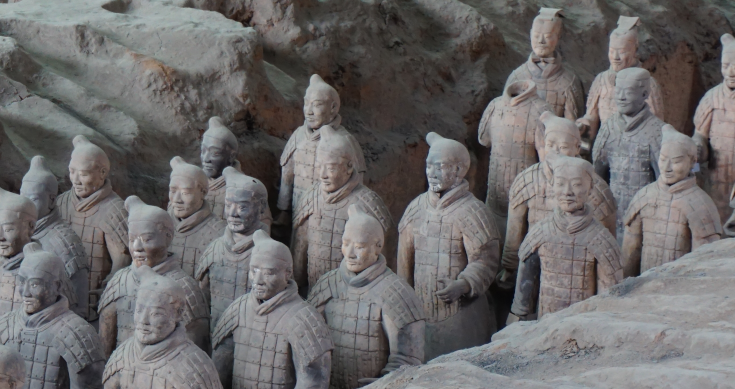 Supply pressures continue in the global iron ore market, undermining the Chinese government's relentless campaign to put a lid on the price of the main steel raw material (and that of other raw materials, like copper) .
Brazilian iron ore giant Vale was forced to cut production by 40,000 tonnes per day on Friday by cutting production at two mines in the south of the country and an associated railroad after a warning about the stability of 'a tailings dam.
It was the collapse of a tailings dam wall in 2015 in Samarco and in January 2019 in Brumadinho (both at its southern mining complex in Minas Gerais state) that raised concerns about other dams in the Vale mines in Brazil, especially in its southern mining areas.
Vale said in a statement that it halted production at its Timbopeba mine (33,000 tonnes per day cut) and part of its Alegria mine (7,000 tonnes per day cut) after prosecutors ordered the evacuation of an area around the neighboring Xingu dam, in Minas. Gerais.
Vale said there was no "imminent risk" of the dam rupturing.
The reduction will make it a little more difficult to boost production and exports.
Brazil exported 29.1 million tonnes in May, up from 25.76 million in April, and the best month since December 2020.
The pace of exports in May was still below what can be achieved, with shipments ranging between 30 million and 35 million tonnes from August to December last year. In contrast, Australian exports were estimated to have been around 75 million tonnes in May, a fraction more than in April.
News of the small drop in production in Brazil did not impact iron ore prices on Friday, arriving too late to have an effect.
Iron prices fell on Friday amid new rumors in the market that authorities in Tangshan remained divided over the idea of ​​exempting Basic Oxygen Steelmaking (BOS) steelmakers from emissions and capacity cuts announced in April and reinforced by several government decrees on new national pollution and steel industry capacity rules. go forward.
The price of benchmark 62% Fe fines delivered to northern China fell from US $ 3.64 to US $ 207.35 per tonne, the price of 58% Fe fines fell from US $ 3.18 to US $ 162.80 per tonne and the price of the premium 65% Fe fines from Brazil decreased from US $ 3.20 per tonne to US $ 238 per tonne.
For the week, 62% Fe fines increased 8.6%, 58% Fe fines increased 11.4%, and the price of 65% Fe fines increased 5.8%.
The rise came despite continued attempts by the Chinese government to drive prices down via threats to take action against allegations of price manipulation and hoarding.
But analysts say the reality of recent developments in iron ore prices is that China can only expect limited and short-term success in trying to bring prices down using measures that do little to reduce steel production.
The best chance of falling iron ore prices comes from the increased supply, and there are signs that this is now being delivered. Chinese iron ore is of lower quality than imports from Australia and Brazil.
Brazil cannot increase production fast enough and continues to fear another disaster like the January 2019 disaster in Brumadinho and COVID continues to cause labor shortages and rising healthcare costs.
Vale's iron ore production totaled 68 million tonnes in the March quarter, up 14.2% from the same quarter of 2020. But it is heading for a total of around 85 million tonnes if production can be maintained at an average of 30 million tonnes for June.
Vale did not change its forecast between 315 and 335 million tonnes of iron ore for 2021.
Chinese iron ore imports fell 3.5% to 98.57 million tonnes in April from March as shipments to the world's largest consumer of iron ore from major suppliers were disrupted by offshore weather issues from the coast of Pilbara and in northern Brazil.
This compared to imports of 102.11 million tonnes in March and 95.71 million tonnes in April 2020.
In the first four months of this year, China imported 381.98 million tons of iron ore, up 6.7% from the same period of 2020.
…………
Most other commodities ended the week with strong gains, in part thanks to better-than-expected US employment data for May, a weaker dollar and still bullish news on the health of major economies.
According to the US Department of Labor, the payroll increased by 559,000 last month, which is lower than the median market estimate of 670,000.
Both dollar and Treasury yields fell after the report was released – with the dollar ending down 0.4% and the 10-year key bond yield closing just above 1.55% and a higher two month low.
Oil rose, gold rebounded, as did copper, iron ore jumped 8% during the week, and prices of other key materials also advanced well ahead of the release later today. Chinese trade data for May, which is like a dashboard for consumption and demand. in the area.
Gold faltered last week after surging the most in 10 months in May to surpass the US $ 1,900 an ounce level on fears that faster economic growth could spur inflation, forcing governments and central banks to tighten their policy.
Thursday saw a more than 2% drop in the Comex's first month price, Friday saw a 1% rise to US $ 1,892 an ounce. Gold lost 0.3% on the week. Silver was up 1.5% to US $ 27.896 an ounce and Comex copper was close to US $ 4.53 an ounce.
It was still more than 3% lower than a week earlier and despite a strike that could impact two large Chilean copper mines controlled by BHP.
Weekly data on US oil inventories was also helpful – it edged up slightly after a few weeks of rising. They fell 5.1 million barrels to around 479 million, still 3% below the average for this time of year.
Brent crude rose 58 cents, or 0.8%, to US $ 71.89 a barrel, after hitting US $ 72.17, its highest since May 2019.
US West Texas Intermediate crude rose 81 cents, or 1.2%, to US $ 69.62. The high for the session was US $ 69.76, its highest since October 2018.
Baker Hughes' weekly rigging report showed the first drop in total rig count for six weeks.
The number of rigs in the United States fell from one to 456 rigs during the week ended June 4, according to Baker Hughes. The number is up 172 units from the 284 platforms operating at this time a year ago.
The number of onshore rigs was unchanged on a week-to-week basis with a total of 442. The number of offshore rigs fell by one unit to 13.
Oil rigs were unchanged from last week at 359. A year ago 206 units were drilling for oil. Rigs targeting gas have fallen one to 97.21 more than gas drilling around the same time a year ago.
Brent rose about 3% on the week while US West Texas Intermediate (WTI) crude rose nearly 5%.
Data from the Energy Information Administration showed that US oil production fell to about 10.8 million barrels per day, from 11 million the previous week.
After sharp price declines on Thursday, Friday saw copper rebound over three months to US $ 9,955 per tonne on Friday, up 1.7% from US $ 9,788.50 per tonne on Thursday (after a down 3.5% for this session).
In fact, Thursday saw the price of copper at its lowest since the last week of April on the LME.