Soaring metal prices this year is the first part of an epic mining story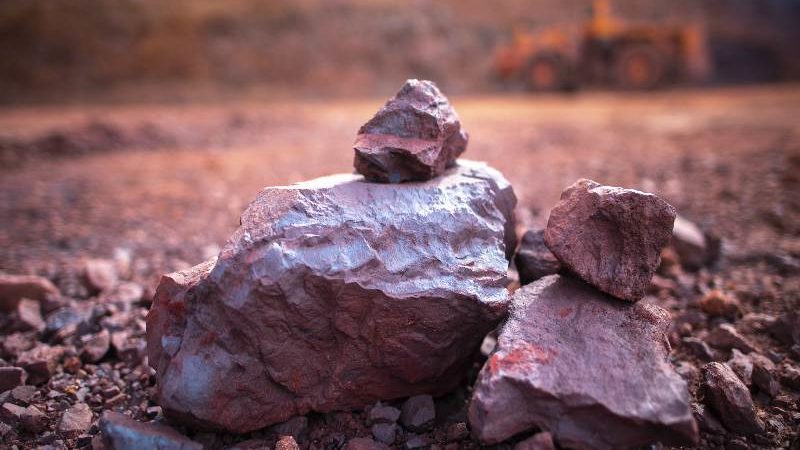 NEAL Froneman, CEO of Sibanye-Stillwater, isn't one to dampen his enthusiasm. He did, however, take a brief break during a webinar hosted by asset manager NinetyOne earlier this month on the prospects of a metals supercycle to warn of "over-optimism."
Although Froneman appears convinced by the trajectory of platinum group metals (PGMs) prices, his caution is nonetheless an indication that people are unsure whether the recent metal price surges are sustainable.
It is best to read the fine print when it comes to labels such as "supercycle". NinetyOne portfolio manager Hannes van den Berg pointed out that while PGMs have recovered from cyclical lows of five or six years ago, the same cannot be said for lithium, for example. A relatively obscure mineral until recent battery technology propelled it to the forefront of the metals cycle, lithium is still at the forefront of major price appreciation.
The forces behind the metal fever were recently highlighted by iron ore and copper, the latter having maintained new ten-year highs of around $ 10,000 per tonne. Iron ore, which is used in steelmaking, was recently $ 220 per tonne, 44% more year over year and 162% more year over year . Just to put this price gain in perspective, the average price of iron ore realized by Kumba Iron Ore in its fiscal year 2020 was $ 115 / t, on which it paid a dividend of R17.8 billion.
Citing Oversea-China Banking Corporation, Bloomberg News said the price of iron ore could test $ 250 / t over the next 12 to 18 months. Considering that Kumba's unit cost last year was $ 34 / t, that's an incredible operating margin, hence its historic stock price in mid-May, valuing the company at R30 billion. .
So what about the metals supercycle: what drives it and can we believe it? The consensus is that the adoption of decarbonization, especially in public policies, provides long-term momentum, supported by fiscal stimulus and the global immunization program. Unlike normal recession cycles, the impending demise of the Covid-19 pandemic sparked an immediate explosion of outlandish condemnations.
The metals supercycle, however, is also a matter of supply. After spending too much market share in the last upward cycle, mining companies have been reluctant to spend on resource renewal, preferring instead modest extensions of brownfields and putting spare cash in the hands of investors in the aim of restoring confidence in the mining market.
As the Chinese economy continues to grow – steel production is expected to thrive despite its current high levels – it is the scarcity of supply that stands out in the current cycle. "Given the underlying background and low inventories, we see a risk of the red metal (copper) reaching $ 13,000 / t," Bank of America Research (BoA) said in a recent report.
After deficits in 2021 and 2022, it expects a rebalancing of the copper market in 2023 and 2024, before "… new deficits and another drawdown in stocks take effect from 2025", indicated the bank. This is about the time when Orion Minerals' R5bn Prieska Copper-Zinc project shifts into high gear. "I wouldn't do this if I wasn't bullish on the price," said Orion CEO Errol Smart. "But nothing can replace copper."
Citing Freeport McMoRan, one of the world's largest copper producers, Goldman Sachs said a new supply in the form of a new mine could take five to ten years to materialize. "Beyond the few projects commissioned in the short term, the supply response seems more uncertain," he said.
Yet the supercycle is neither synchronous, as its catch-all name suggests, nor linear. Lithium prices may have increased by 50% this year, but there is a certain degree of idle production waiting to be reintroduced to the market.
Longer term, lithium – like copper and other base metals, including zinc and nickel – has limited response on the supply side. But its price could remain capped, says BoA adding that "… recognizing a combined 'probable' capacity of 350,000 tonnes by 2025, lithium could end up being a market that grows exponentially but prices could end up. be more constrained ".
Froneman's warning of excessive optimism can best be exercised selectively, it would appear that the global head of thematic investments for Blackrock, Evy Hambro, said this: "One of the things that drives commodities to their peak is financial demand, rather than physical. request. We are witnessing a global greening of the world that will be very commodity intensive, and this trend is likely to last for decades. "