North Coast Palladium Mine Developer Selects Engineer for Processing Plant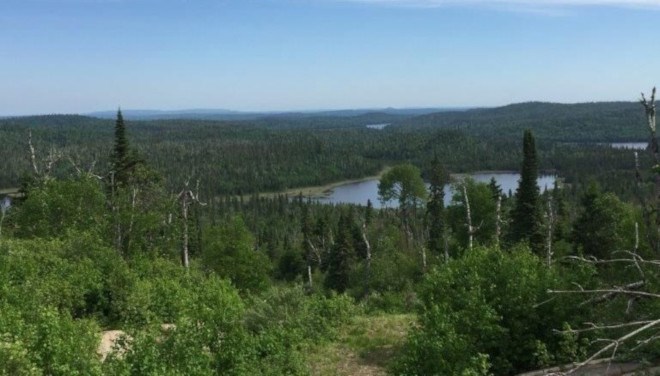 Generation Mining, the developers of a palladium project near Marathon, selected Wood PLC to manage the engineering work for the project.
The global consulting and engineering firm was awarded the contract to engineer the process plant and purchase equipment for the Marathon palladium-copper project in northwestern Ontario.
In an Oct. 13 press release, Gen Mining said the goal over the next few months is to complete 75% of the engineering work by the start of construction. The first ground preparation works are tentatively scheduled for the second half of next year.
Gen Mining warns that the start of construction depends on obtaining critical permits after the approval of the environmental assessment expected in the middle of next year.
The company is ready to raise $ 665 million to build the surface mine on a deposit 10 kilometers north of Marathon, a community of 3,300 people on the north shore of Lake Superior. The Marathon mining project will provide 1,000 construction jobs after the groundbreaking ceremony.
If government permits are granted, an 18-month construction period will follow with commercial mining production tentatively beginning in late 2023 or early 2024.
Gen Mining also announced that Paul Murphy, formerly of G-Mining Services, has joined the group as a consultant, alongside Gordon Lung of LQ Consulting and Management to fill a key role of Project Services Manager. These two elements will help guide the project throughout the pre-construction and construction phases.
Steve Haggarty, president of Haggarty Technical Services, will remain as the project consultant and senior technical advisor working with Wood on technical designs for the process plant.
"We are extremely pleased to have this integrated team of the Wood Engineering group and members of the Gen Mining team to move the project forward," Gen Mining COO Drew Anwyll said in a statement.
"This is a top-notch team with a proven track record in moving the project forward through engineering designs and construction in the second half of 2022. We are definitely ready to make this an exceptional project. "
Gen Mining's Marathon property covers an area of ​​220 square kilometers. The company currently owns an 82.6% stake in the Marathon project with Sibanye Stillwater.