Markets live, Tuesday, March 15, 2022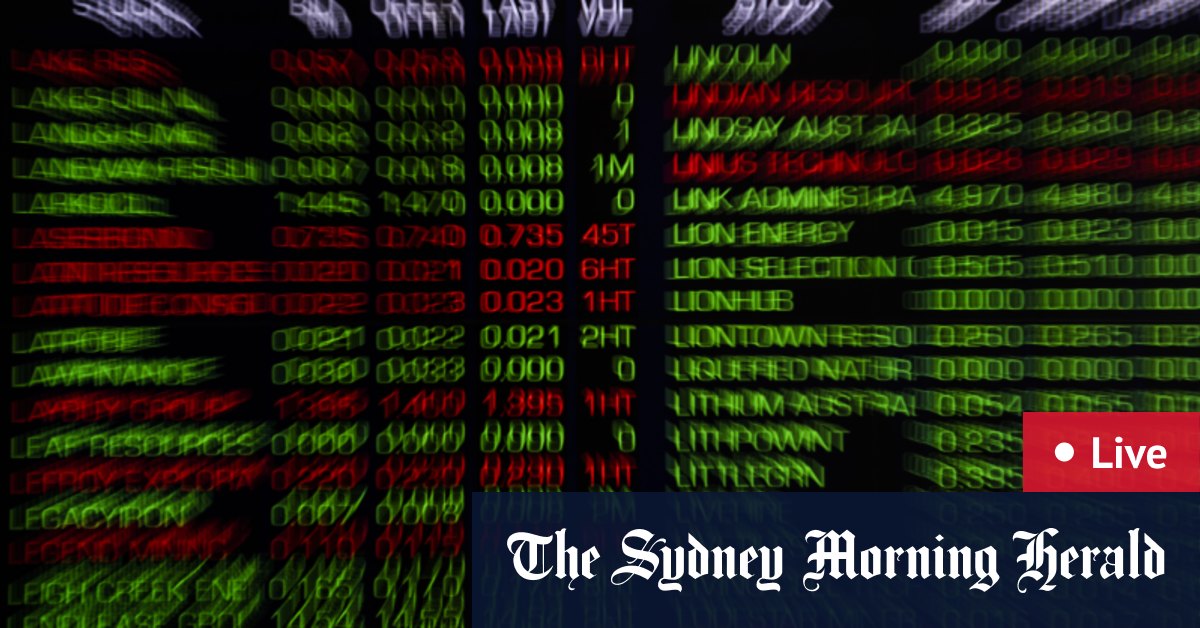 Stocks lost ground, crude oil prices fell and bond yields rose sharply as anxiety over the war in Ukraine and an upcoming Federal Reserve meeting on interest rates keep financial markets world on the nerves.
The S&P 500 gave up an early gain and closed down 0.7% after another choppy day of trading on Wall Street. The Dow Jones Industrial Average closed mostly flat and the Nasdaq composite fell 2%. The pullback came as the 10-year Treasury yield hit its highest level since the summer of 2019.
The Australian stock market is poised for steep declines, with futures at 6:59 a.m. AEDT showing a drop of 61 points, or 0.9%, at the open. The Aussie dollar also fell sharply, losing more than 1% to hit around US72c at 7:15 a.m. AEDT.
Elsewhere in the world, markets pulled in opposite directions. European markets soared, while stocks fell sharply in Hong Kong after neighboring Shenzhen was ordered to shut down to battle China's worst COVID-19 outbreak in two years. Oil prices have fallen to relieve high inflation sweeping the world, with a barrel of US crude falling towards $100 after hitting $130 last week.
Markets have crashed in recent weeks amid uncertainty over whether the economy could be heading for a toxic combination of stagnant growth and persistently high inflation. Russia's invasion of Ukraine caused the prices of oil, wheat and other commodities produced in the region to soar. This in turn has led to sharp day-to-day and hour-to-hour reversals in the markets as expectations of worsening inflation rise and fall.
Read the full story here