Long-haul COVIDs share their experiences months after initial illness | New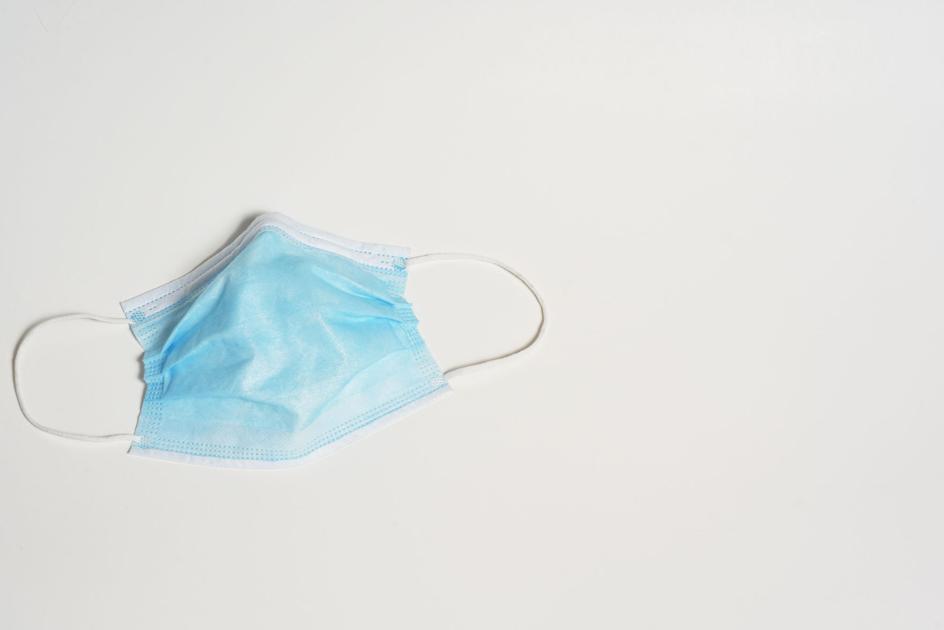 BENTON HARBOR – When Nancy Stuck tested positive for COVID-19 in January, she had no idea she would still be battling the virus in May.
"It wasn't like what I heard on the news because I didn't have a cough and it wasn't hard to breathe," she said recently. "But it's real. The symptoms are real. They may or may not verify some of the tests I have taken, but the fatigue is real. Brain fog is real.
Stuck, a resident of Benton Harbor, is a COVID long haul and her doctor has diagnosed extreme fatigue and complications from COVID-19.
About 10% of COVID-19 patients become long haul, according to an article from the Journal of the American Medical Association.
For Stuck, and the rest of the country that is opening up now, COVID-19 is far from over.
'I can't keep doing this'
About halfway through his shift at Bosch on Jan. 12, Stuck, 62, had leg pain along his shin.
"I went to the office that day and said I wanted to transfer to another department or something. 'It's too much for me. I think I'm too old or something because I can't keep doing this. That's how I felt that day, "she said.
When she returned from work, her symptoms started to worsen. She was exhausted, had fever, chills, and other body aches.
"I couldn't really identify a disease because I didn't have a cough," Stuck said. "It was almost like a sinus infection or the flu with no stomach issues from the aches and pains."
Days later, she tested positive for COVID-19 and has struggled with some of the same symptoms ever since.
"The exhaustion continued. The headaches continue. The smell and the taste come and go. I still haven't returned to work, "Stuck said.
A horror story
Mary, 78, of Niles, who has chosen not to share her last name, is also a long-haul.
"It's a horror story," she said. "I have been to the hospital a lot in my life because I have bone disease. Otherwise, I am in very good health.
She doesn't know when she contracted the virus, but started having symptoms in the fall.
"I thought it was a sinus infection and I was being treated for it," Mary said. "Boxing Day I got really sick and went to the hospital. I thought I was there for a week and a half, but when I woke up and all that it was a new month and a new year. I was there about 28 days.
She was treated at St. Joseph's Regional Medical Center Hospital in Mishawaka, where she said she received extraordinary care.
Mary said the doctors told her that having very good lungs saved her life.
"They say that each person is different. I had pancreatitis, back pain and hallucinations. Horrible stuff, "she said. "There are a lot of things that I don't remember. What I am doing is just plain wrong. Then you have anxiety and it really affects you mentally.
A lot in common
Stuck and Mary talked about many of the same symptoms long after their first illnesses.
Both have had memory loss and are losing their hair.
Stuck suffers from constant exhaustion.
"I only sleep maybe four hours a night, then during the day I fall asleep all the time. Some days are better than others. Then the next day I wake up and I'm gone, "she said.
She cannot go out most of the time and her vitamin D levels have started to drop.
"I live in a circle, so I'm going to go around the circle, and then I'm pretty much exhausted and I can't go any further. And my leg is going to start to hurt in that place, it started to hurt on the first day of January, "she said.
Mary said her nose stopped running last week and that she was suffering from a lot of anxiety.
"The problem is, you can't get it out of your head. You relive all the time. It stays with you, "she said.
Stuck said what helped her was finding a long-haul Facebook group.
"I don't feel alone or crazy anymore. Other people's hair is falling out too. Other people experience extreme fatigue that comes and goes, as well as muscle and joint pain. At least I know I'm not the only one, "she says.
Treat the symptoms
Mary said she was in constant contact with her doctor.
"I usually see my doctor once a year; I saw him three times in six weeks after being released from the hospital, "she said.
Stuck said she had all the tests you can imagine, including x-rays, ultrasounds and an echocardiogram, of which she is still awaiting the results.
She said her doctor said all he could do was believe her symptoms.
"I enjoyed it immensely, but he hadn't had any of it. He doesn't know what to do either than trying to treat the symptoms and rule out what he can, "Stuck said.
Mary said people who think COVID-19 isn't a big deal make her angry.
"No one can know the horrors of what it really is. It's unlike anything you might imagine, "she says.
They both want the audience to know it's real.
"I think a lot of people don't believe because you don't have a fever, you don't have scars, but it's real, and there's a lot of people going through it," Stuck said. "Like my doctor said, not enough is known about it, so we're all a case study really."
Stuck said she hopes to return to work one day.
"I still have a few years in me, that's for sure. I just have to get over it, "she said. "You are done being sick, but you are not. And they don't yet know what to do about it. "