Forrest says war in Ukraine shows Australia urgently needs to achieve 'energy independence'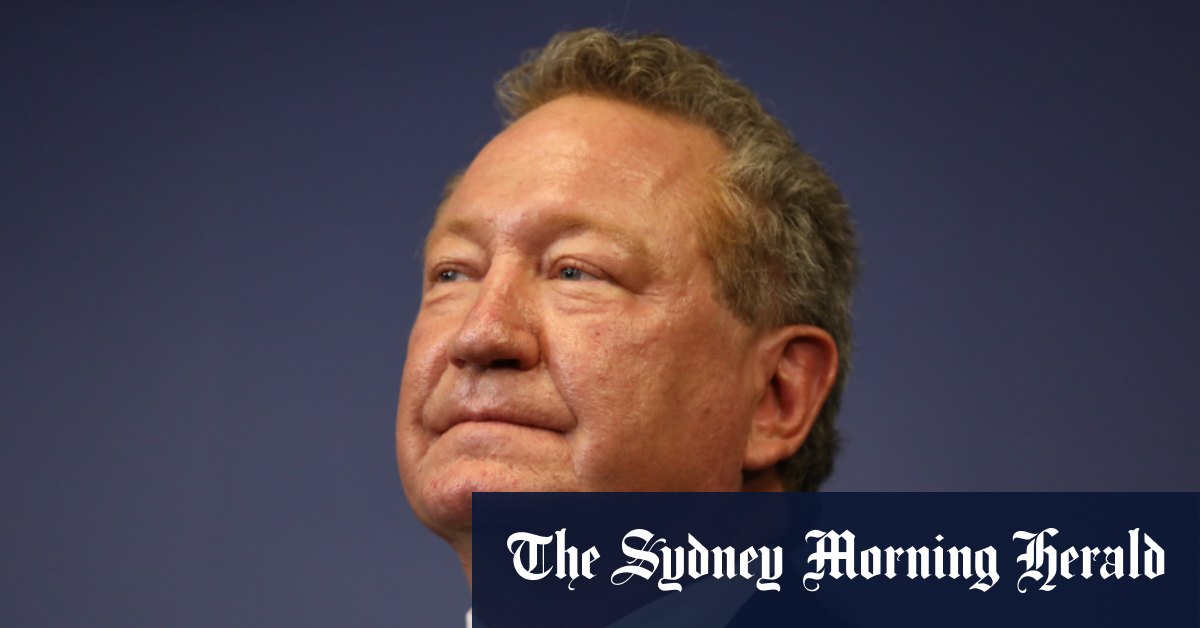 Billionaire mining tycoon Andrew Forrest says Russia's invasion of Ukraine must add greater urgency to Australia's efforts to reduce its exposure to international fossil fuel markets and become "energy independent" by switching to green energy.
"We have to be able to produce all of our own electrons, our own energy molecules, to make them right here in Australia…so dependent on no one," the founder and chairman of Fortescue Metals Group said on Sunday. "The Middle East taught us that before and [Russian president Vladimir] Putin teaches us now.
Because Russia is a key supplier of coal, oil and natural gas, the impact of Russia's military invasion of Ukraine has rattled global commodity markets. "The world's dependence on Russia for certain commodities cannot be overstated," said analysts at natural resources consultancy Wood Mackenzie. "There will be lasting implications."
News of Russian missile strikes on Thursday sent global oil prices above $100 a barrel for the first time since 2014, stoking fears that Australia's already high average unleaded petrol prices of between 1 .75 and 2 dollars per litre, are about to increase. another 5% in the coming weeks.
As Russia supplies a third of Europe's gas through pipelines via Ukraine, global gas prices are also rising, although Australia has yet to be affected.
Dr Forrest, Australia's richest man, has spearheaded a multi-billion dollar effort to diversify iron ore mining company Fortescue, which currently generates 2 million tonnes of gas at greenhouse effect per year, into a clean energy group covering wind, solar, batteries and zero-emission hydrogen
Loading
Talk with age and the Herald On Sunday from Queensland, where he was announcing a $3 billion project to develop a wind, solar and battery hub at Clarke Creek through his private company Squadron Energy, Dr Forrest said: "Plans for green energy are our only energy security".
"Oil and gas will never save us because we depend on whether someone in the former Soviet Union or the Middle East wakes up hungover or not," he said. "If our children say, 'Mum and Dad, you could have made Australia fully independent in the 2020s, why didn't you?' We need to say in order to be able to say, "We did it. We had the leadership."