Everclear Announces 30th Anniversary Tour and Five New York Concerts
Rock band Everclear have announced tour dates in commemoration of their 30th anniversary as a band.
The tour is preceded by several shows across the country and will be accompanied by the release of their 1993 debut album world of noise on streaming services, with a deluxe edition of the record on June 10. It features Texas band Fastball and Oklahoma band The Nixons as guests, beginning June 9 in Emmet, ID, with the final show taking place September 3 in Henderson, NV.
Everclear's last show before the 30th anniversary run will be in Syracuse on June 4 at the Taste of Syracuse.
The tour will stop in New York for a four-show streak in July, with concerts at Schenectady's Frog Alley Brewing Co. on the 15th, Hammondsport's Pavillion at Point of the Bluff Vineyards on the 16th, Patchogue's Patchogue Theater on the 22nd and the Palladium. Times Square in New York on the 23rd.
Everclear had a 30-year run as a band and it was successful, including 11 studio releases, four of which were certified Gold or Platinum. They have sold over six million records and racked up 12 Top 40 hit singles on the Mainstream Rock, Alternative and Adult radio charts. Everclear's most recent record dates back to 2015 Black is the new black.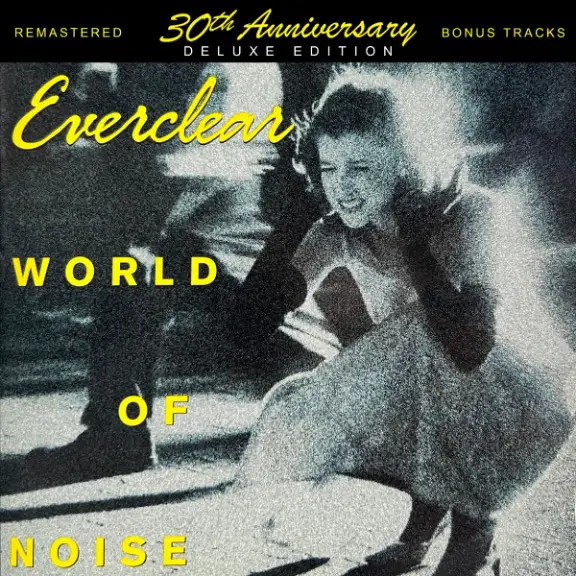 EVERCLEAR TOUR DATES:
Saturday May 28
Sunday May 29
Saturday June 4
Everett, WA @ Everett Downtown Association
Deadwood, SD @ Outlaw Square
Syracuse, NY @ Taste of Syracuse
30th Anniversary Tour with Fastball and The Nixons
Thursday June 9
friday june 10
Saturday June 11
Sunday June 12
tuesday june 14
Thursday June 16
friday june 17
Saturday June 18
Sunday June 19
Tuesday, June 21
Thursday June 23
friday june 24
Saturday June 25
Thursday June 30
friday july 1st
Saturday July 2
Sunday July 3
Wednesday July 6
Thursday July 7
Friday July 8
Saturday July 9
tuesday july 12
Wednesday July 13
Thursday July 14
friday july 15
Saturday July 16
Thursday July 21
friday july 22
Saturday July 23
Saturday August 6
Saturday August 13
friday august 19
Saturday August 20
Saturday August 27
Saturday September 3
Emmett, ID @ Stoney's Road House
Grand Junction, CO @ Los Colonias Amphitheater
Colorado Springs, Colorado @ Sunshine Studios
Denver, CO @ Ogden Theater
Odessa, TX @ The Ector Theater
Waco, TX @ The Backyard
Lubbock, TX @ The Cook's Garage
Norman, OK @ Riverwind Casino ^
Memphis, TN @ Minglewood Hall
Virginia Beach, Virginia @ Beachfront Concert Series+
Glenside, PA @ Keswick Theater
Washington, Pennsylvania @ Hollywood Casino at The Meadows
Princeton, WV @ Food Truck Frenzy
Charleston, WV @ Haddad Riverfront Park +
Greenville, SC @ Cowboy Up Nightlife
Jacksonville, NC @ Limelight
Baltimore, MD @ Hammerjacks
Nashville, TN @ Sky Deck
Lexington, Kentucky @ Manchester Music Hall
Franklin, Ohio @ JD Legends
Streator, IL @ Streator's 4th of July Celebration +
Mentor, Ohio @ Mentor Civic Amphitheater +
Millville, NJ @ Levoy Theater
Jim Thorpe, PA @ Penn's Peak
Schenectady, NY @ Frog Alley Brewing Co.
Hammondsport, NY @ Pavilion at Point of the Bluff Vineyards
Patchogue, NY @ Patchogue Theater
New York, NY @ Palladium Times Square
Salisbury, MA @ Blue Ocean Music Hall
Kannapolis, NC @ Village Park Amphitheater +
San Pedro, CA @ Flannel Nation Festival at the Port of Los Angeles ^
Marietta, OH @ The Aldelphia Music Hall ^
Sunbury, PA @ Spyglass Ridge Winery ^
Niagara Falls, ON @ The Avalon Ballroom Theater at Niagara Fallsview Casino Resort ^
Henderson, NV @ M Resort and Casino
^ Everclear only; no Fastball or The Nixons
+ indicates a free show