Environmental Review Panel Seeks Comments on Marathon Mine Project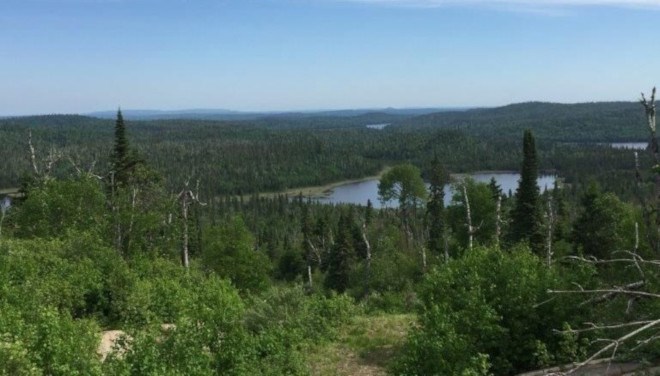 For those who want to have a say in how a public hearing for a palladium mine project near Marathon should take shape, now is the time to make those voices heard.
Generation Mining's open-pit palladium mine project is under close scrutiny this fall and a joint federal and provincial environmental assessment process is underway.
A government-appointed joint review panel for the proposed mining project seeks public comment on the procedures for organizing a public hearing and how interested parties can participate.
The Impact Assessment Agency of Canada said hearing participants are invited to provide the panel with general comments on the procedures.
The date for this hearing has not yet been determined, but the review board will provide at least 45 days' notice before the hearing begins.
The panel will even take into consideration participants' comments regarding the dates, locations and format of the hearing.
According to a September 23 press release, the agency will consider all "reasonable options" to ensure that participants can attend this hearing, including the use of video communications for the virtual sessions.
The company is seeking to raise $ 665 million to build an open pit mine on a deposit 10 kilometers north of Marathon, a community of 3,300 people on the north shore of Lake Superior, located about halfway between Sault Ste. Marie and Thunder Bay.
The Marathon project will provide 1,000 construction jobs after the first shovelful of soil. If government permits are granted, an 18-month construction period will follow with commercial mining production tentatively beginning in late 2023 or early 2024.
The agency said all comments received will be considered public and will be posted on the online public registry.
Comments written in either official language must be sent by October 25, 2021 to:
Jason Patchell co-head of the panel,
Project Marathon Palladium c / s Impact Assessment Agency of Canada
160 Elgin Street, 22nd Floor, Ottawa ON K1A 0H3
To be kept informed of activities related to the panel review process, provide an email address to: [email protected]
To view the draft public hearing procedures or for information on the environmental assessment of the Marathon Palladium Project, please consult the Canadian Impact Assessment Registry at www.canada.ca/iaac, reference number 54755 .