Center for Performing Arts' preschool series begins September 11 – Hamilton County Reporter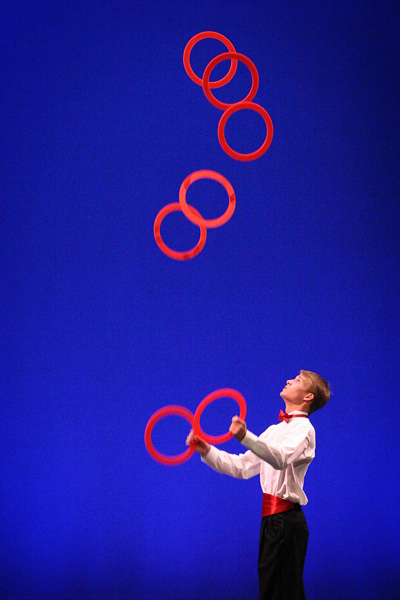 Families can introduce young children to the joy of live performance with the Center for the Performing Arts' Faegre Drinker Peanut Butter & Jam series, which begins a new season on September 11.
With fun and informal sessions designed specifically for ages 1-7, Faegre Drinker PB&J takes place one Saturday per month from 10:30 am-11:15am in the Robert Adam Hall at the Palladium or across Carter Green in the Studio Theater. Tickets cost just $ 10 per child, which includes the option of two free adult admissions, creating an affordable weekend outing for families.
Stevens Puppets: "Goldilocks and the Three Bears"
September 11, 2021
Robert Adam Room
Founded in 1933, award-winning Stevens Puppets proudly presents an old tale with new twists. In an enchanted Alaskan forest, a bear family meets characters with different perspectives and values, learning lessons about respect, kindness, apologies and forgiveness. Hand-carved wooden puppets and hand-painted decors bring the story to life.
Music with Ms. Kate
October 2, 2021
Robert Adam Room
"Mrs. Kate" Carpenter travels the world bringing smiles to families with her homemade folk music. New to Indiana, she performs catchy interactive tunes that build character and spread joy. People of all ages are delighted with his puppets, tales and unusual instruments. A prolific songwriter, Carpenter has recorded 12 original CDs and several children's music videos over the past 25 years.
Shaking
November 13, 2021
Robert Adam Room
The Shake Ups are an award-winning power-pop group who write and perform songs inspired by a variety of favorite cartoons. The combination of mixed voices, dancing hooks and singable melodies makes this a unique concert experience that can be enjoyed by children of all ages. The Shake Ups appeal to the professional audience – and the liveliest band in the Midwest.
Melchior's puppets: String Holiday Cabaret
December 11, 2021
The Studio Theater
Back by popular demand, join us for a quick and entertaining handcrafted puppet cabaret. Kids and adults alike can sing along with holiday favorites while reveling in the hilarious antics of the puppets and the skill of the puppeteers.
The traveller's dream
January 15, 2022
Robert Adam Room
With rich voices, endearing personalities and a wide variety of folk instruments, Michael Lewis and Denise Wilson – aka Traveler's Dream – captivate listeners with catchy Celtic, French-Canadian and American folk songs. Take a musical journey through American history with folk songs that kids have loved for ages. Children will be encouraged to interact and sing.
Silly Safaris: Animal Athletes
February 26, 2022
The Studio Theater
What is the fastest animal on earth? Who can jump the furthest? Who can squeeze the hardest? Sign up for Animal Athletes and compete for the gold medal with your favorite stars from Silly Safaris. move with reptiles, mammals, birds, amphibians and insects. Everyone will come together to celebrate their abilities and then to stroke the stars as well.
Rainbows
March 12, 2022
Robert Adam Room
Join the Rainbows family jam supergroup for interactive musical enjoyment. Mr. Daniel and Ms. Michelle from ShooBeeLoo Music are joined by Roland, son of Daniel, Ms. Sheila from Itty Bitty Book Mobile and Mr. Phil. They'll have you dancing, singing, and playing to original songs and children's favorite songs – and maybe even a visit from a dancing unicorn.
Phoenix Rising Dance Company: Imaginary Station
April 16, 2022
Robert Adam Room
Join the dancers of the Phoenix Rising Dance Company on an interactive journey through a magical world created by child dancers. Unfortunately, all the children have grown up and forgot how to dance. Since the wizarding world needs to dance to stay magical, kids will use their imaginations to create sun, wind, rain, flowers, trees, and animals.
Juggler Jack Denger
May 14, 2022
Robert Adam Room
Jack Denger, originally from Carmel, started juggling at the age of 7 and has been hooked ever since, winning international awards and competitions with skills few matched. Join Jack for an exciting demonstration of juggling to music with balls, clubs and rings – and even explore the objects he uses to do so.
About the Performing Arts Center
The mission of the nonprofit Center for the Performing Arts is to engage and inspire the Central Indiana community through enriching artistic experiences. Its Carmel campus includes the 1,600-seat Palladium Concert Hall, the 500-seat Tarkington Proscenium Theater, and the Black Box Studio Theater. The Center presents and hosts hundreds of events each year, including the Center presents series of performances, featuring the best of classical, jazz, pop, rock, country, comedy and other genres. Educational and experiential programming for all ages includes concerts and children's camps, book clubs, lectures, and music and dance lessons. The Center is home to the affiliated Great American Songbook Foundation and provides space and support services to six resident arts companies. More information is available at TheCenterPresents.org.