Beijing creates new state-owned iron ore giant to weaken Australian miners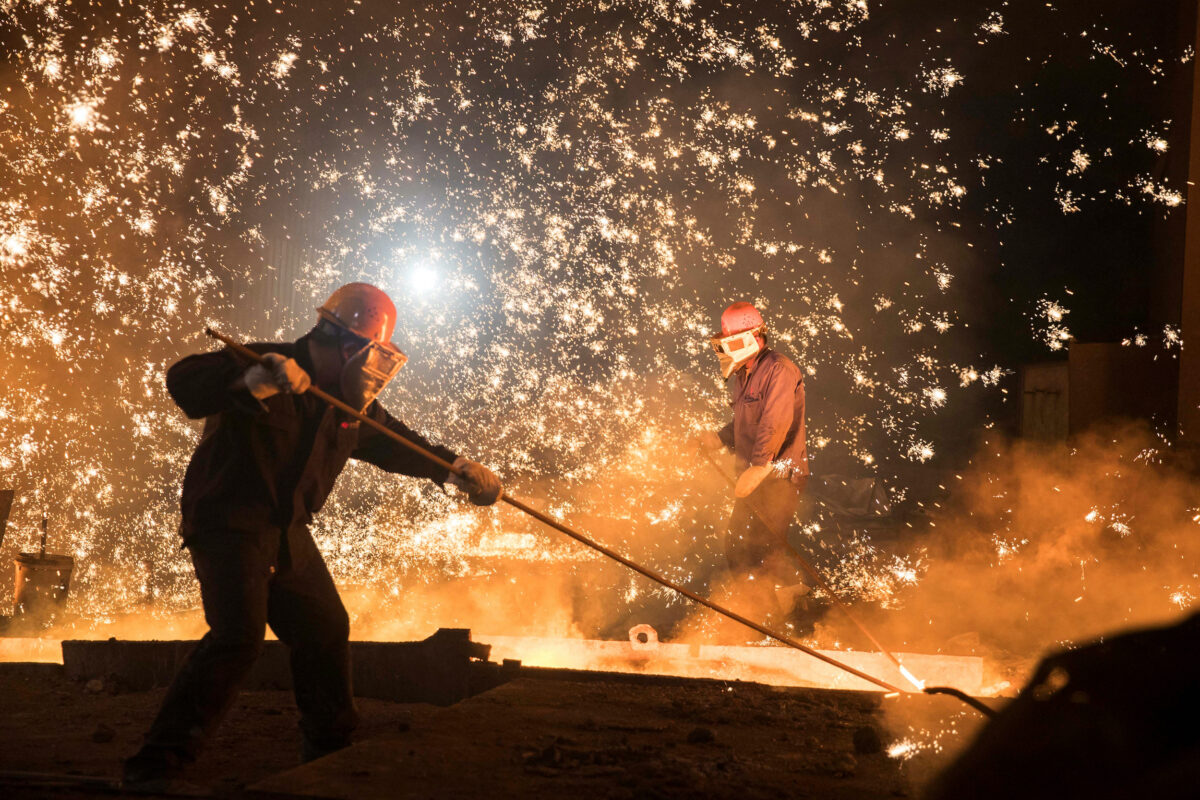 In a bid to take control of iron ore prices, Beijing has created a new state-owned mining giant that will be responsible for exploring and bulk buying the raw material.
The move will seek to give China greater bargaining power over major iron ore producers like Australia's BHP and Rio Tinto, which will be forced to negotiate with the new entity to gain access to the vast Chinese market.
On July 19, the China Mineral Resources Group, with a registered capital of 20 billion yuan (2.96 billion dollars), was established in Beijing and will be led by Yao Lin, former chairman of Chinalco, and Guo Bin, vice- chairman of China's largest steel group Baowu.
In turn, the new company will report to the Public Assets Supervision and Administration Commission, a branch of the Chinese Communist Party that controls the regime's state-owned enterprises.
According to Chinese financial publication Caixin, several of the country's biggest steelmakers have already agreed to buy iron ore through the new company, including Anshan Iron and Steel, Shougang Group and China Baowu.
China is currently the world's largest market for iron ore – around 70% of global trade – and imports a billion tonnes of ore a year.
Difficulty cutting Australian supply
Most of China's iron ore comes from Australia, with resource companies shipping around 700 million tonnes in 2021 (60% of which came from Rio Tinto, BHP and Fortescue Metals). This is despite an ongoing campaign of economic coercion launched by Beijing in response to calls for an investigation into the origins of COVID-19 by the former Morrison government.
Like many Australian-produced exports, Beijing has struggled to wean China off iron ore. What's more, ore prices actually rose last year, hitting highs of $237 a tonne in May, which incidentally saw Chinese steel producers pay more than $150 billion ($103 billion ) into the coffers of mining companies and state and federal governments via royalties.
China's iron ore reserves are of lower quality than those of Australia and Brazil and require significantly higher operating costs, with three-quarters of the industry spending around $100 per ton to extract the ore of iron, against 16 USD per ton for the Australian Rio Tinto. and BHP.
This turn of events has frustrated Beijing, with Luo Tiejun, vice president of the China Iron and Steel Association, blaming the concentrated ownership of Australian iron ore mines for the price increases while calling on authorities to play a "greater role in the event of market failure," according to a speech at an industry conference in 2021.
In response, Penny Bingham-Hall, non-executive director of Fortescue Metals, downplayed the influence of China Mineral Resources Group.
"I strongly believe that markets are defined by supply and demand, and China is an extremely important market for Australia. It's been touted for a while, and it's been tried before. So I guess we are waiting to see how that develops," she told Australia's Strategic Business Forum.
The new Chinese group also hopes to leverage its size to open up new iron ore supplies from Africa, including the Simandou iron ore project in Guinea, which is believed to contain around two billion tonnes of high-grade ore. (more than 60% iron content) iron ore.
However, the start of the project was difficult given the unstable political situation in the country.