4-H Clubs Focus Recruiting Efforts in Berrien County | New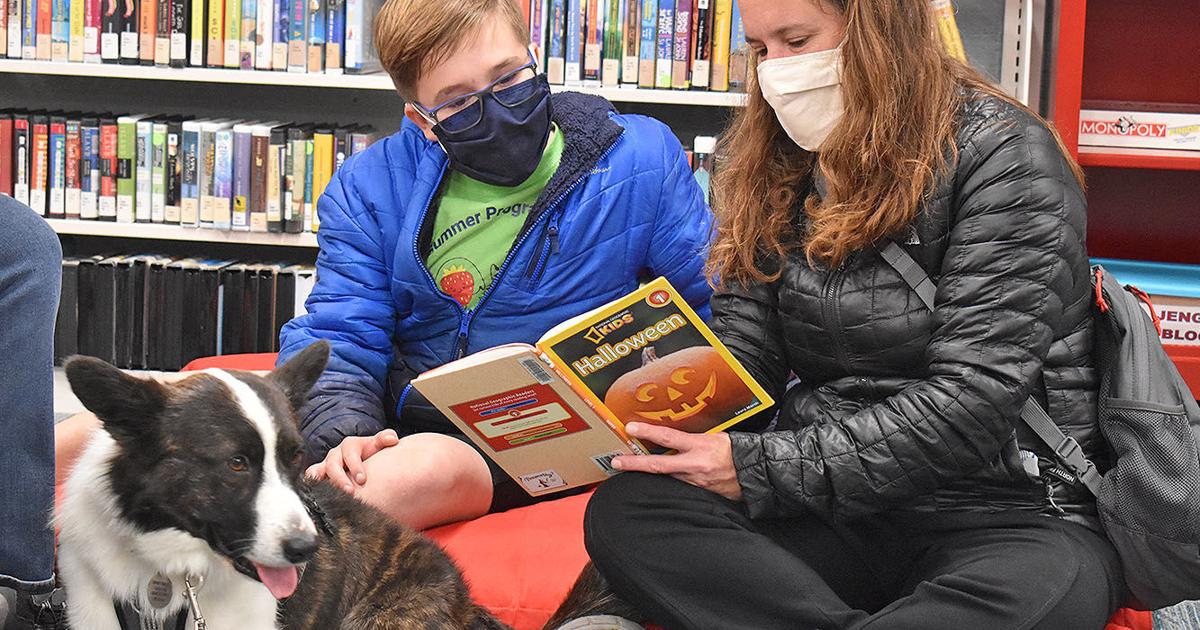 Leaders of Berrien County's 4-H youth program have doubled their recruiting efforts this year, following a two-year pandemic.
This past weekend, the program coordinators hosted a 4-Hers welcome event at Jollay Orchards. During National 4-H Week – which was the first week of that month – the Berrien County Chapter created a posting contest, including window and yard postings. The theme for National 4-H Week this year is "Opportunity4All".
Clara Jungermann, 4-H program coordinator at Michigan State University Extension in Berrien County, said much of their work is done by volunteers.
"Our programming is in full swing coming out of the pandemic," she said. "We are still offering virtual programming. We also offer kits that are sent to people to do at home in their spare time. Many virtual options are STEM or art-based programs.
Each county in Michigan has 4-H staff located in its respective county. In Berrien County, MSU has a research station, agricultural extension staff, and 4-H staff as well.
As a national organization, 4-H is Michigan's largest youth organization, Jungermann said.
"More than 200,000 are involved in our programs across the state," she said. "It all started in the early 1900s as tomato and corn clubs for kids interested in learning about farming. It has evolved into a youth development organization that helps young people thrive and learn life skills. »
4-H programs range from agriculture, STEM, arts, health, and civic engagement.
In 2021, Berrien County 4-H reached over 1,500 youth. Jungermann said they've already surpassed that total by 2022. 4-H programming is consistent with most school districts, beginning Sept. 1 and ending Aug. 31 before starting again.
furry companions
A 4-H club made monthly appearances at schools, libraries and hospitals.
Best Friends 4-H Club is an inclusive 4-H canine project club, designed to help non-traditional and traditional 4-Hers learn about the many aspects of canine handling. Activities include dog training, responsible ownership and competitions.
"They learn how to take care of a dog from a puppy until it leaves us," said club coordinator Linda Shannon-Chaillet.
The idea of ​​the Kennel Club began in 1988. Since then, the club has expanded into public experiences.
Club members go to schools and teach canine safety, participate in Book Hounds, teach canine therapy at Andrews University, and make occasional visits to nursing homes and hospitals.
"Retirement homes love us," Shannon-Chaillet said.
On Thursday, the club was at St. Joseph's Library for Book Hounds, where children could come and practice their reading skills with dogs.
Shannon-Chaillet said it has proven to be a great way for children to learn to read.
"Children come in and read to the dogs and the leaders help them pronounce any words they struggle with," she said. "The child practices verbal expression and communication. It helps them relax.
This Thanksgiving, the club is hosting a "Thanks For Giving" campaign, where they will collectively donate groceries to 10 families across the county.
Despite their efforts, the club is still trying to recover its membership numbers before 2020.
"We're starting from base one again thanks to COVID," Shannon-Chaillet said. "We're always looking for leaders who want to become 4-H leaders to share their temperament-proven dogs with us."
Those interested in joining one of the local 4-H clubs can contact the Berrien County office for the registration process. For more information, call 927-5674 or email Jungermann at [email protected] or Kelly Stelter at [email protected]